HBMA Certification for 2011
HBMA Upgrades its Certification Program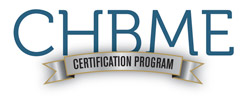 For the past 15 years HBMA has offered its members the opportunity to achieve a certification, Certified Healthcare Billing & Management Executive (CHBME). The intent of this program was to offer a distinction of competency through participation in educational offerings provided by HBMA and related associations.

The HBMA Certification Committee has spent most of 2010 redesigning CHBME Certification and the updated program has already been implemented. The new CHBME Certification Program has major differences from the past program. Instead of looking back at credits earned in the past year, the Program now requires members to earn 60 credits over a three year period. The past program required members to earn 20 credits annually. Members will pay an annual Certification Registration fee of $150, same as the past program fee. Members will be required to earn credits in specific areas of competency during the three-year renewal term.

A member will be required to achieve qualified credits in the following three categories:
Category I National Spring & Fall Conference: 28 credits
Category II Core Educational Programs : 20 credits
Category III Other Educational Programs: 12 credits
Early in 2011, HBMA members will receive the complete program details. We look forward to answering your questions and assisting you with planning in achieving the required credits over the next three years.
HBMA Certification Committee
Susan Chandler, Chair
Jud Neal, Vice-Chair
---
HBMA Regional Chairs
Region Contacts for 2011 Announced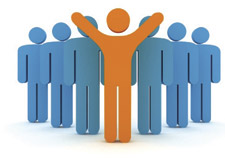 HBMA has created fifteen Regional Chair positions consistent with the 15 MACs. Each Chair is charged with developing and working with a network of HBMA Member State Representatives for each state in their geographical MAC. The Chair will conduct scheduled conference call meetings with MAC representatives, CMS staff overseeing the MAC and the HBMA Member State Representatives. In addition to working with their regions' MAC program to create education, information and deal with enrollment/payment issues, Regional Chairs will work in two other important areas: 1) commercial payors and 2) membership, state website pages and State Representatives working with local educational offerings. This is an extremely important program for HBMA and our entire organization is grateful for the commitment made to this effort.
---
J1: American Samoa, California, Guam, Hawaii, Nevada, N. Mariana Islands
Co-Chair: Susan McEntire, CHBME
Financial Data Management, Inc.
1450 N Tustin Ave., Ste. 132
Santa Ana, CA 92705
(714) 835-3709 ext. 129
susanfdm@pacbell.net
Co-Chair: Roxanne Smith-Kovac, CHBME
Precision Medical Management, Inc.
7373 University Ave., Ste. 213
La Mesa, CA 91942
(619) 464-1165
roxannes@precisionmedical.net

J2: Alaska, Idaho, Oregon, Washington
Chair: Ginger Ryder, CHBME
EMEDEX
429 SW 41st St.
Renton, WA 98057
(425) 656-7377
ginger@e-medex.com
J3: Arizona, Montana, North Dakota, South Dakota, Utah, Wyoming
Chair: David Gillies
Consulmed, LLC
596 W 750 South, Ste. 300
Bountiful, UT 84010
(801) 296-2113
dgillies@consulmed.com
J4: Colorado, New Mexico, Oklahoma, Texas
Staff: Sherri Dumford
HBMA
1540 S Coast Hwy., Ste. 203
Laguna Beach, CA 92651
(877) 640-4262
sherri@hbma.org
J5: Iowa, Kansas, Missouri, Nebraska
Chair: Kyle Shupe
Medical Billing, Inc.
1605 N Ankeny Blvd.
Ankeny, IA 50021
(515) 963-9464
info@medicalbillinginc.com
J6: Illinois, Minnesota, Wisconsin
Chair: Kathy Canny, CHBME
AdvantEdge Healthcare Solutions, Inc.
520 E 22nd St.
Lombard, IL 60148
(630) 874-2520
kcanny@ahsrcm.com
J7: Arkansas, Louisiana, Mississippi
Chair: Amy Grissett, CHBME
Medical Practice Solutions
1600 N State St., Ste. 400
Jackson, MS 39202
(601) 944-1717
agrissett@mpsbilling.com
J8: Indiana, Michigan
Chair: Mary Ellen Duffy, CHBME
Innovative Practice Concepts, LLC
2350 Oak Industrial Dr. NE, Ste. A
Grand Rapids, MI 49505
(616) 459-6867
med@ipcbilling.com
J9: Florida, Puerto Rico, US Virgina Islands
Chair: Scott Risley
BilAmerica, Inc.­­
815 Herndon Ave., Ste. 100
Orlando, FL 32803
(407) 422-9831
srisley@bilamerica.com
J10: Alabama, Georgia, Tennessee
Chair: Jim Trotter, CHBME
Management Services Network, LLC
P.O. Box 138
Columbus, GA 31902
(706) 653-1983
jimtrotter@msnllc.com

J11: North Carolina, South Carolina, Virginia, West Virginia
Chair: Emily Osetek, CHBME
SourceNet Medical Billing Associates, LLC
505 Belle Hall Parkway, Ste. 201
Mt. Pleasant, SC 29464
(843) 577-0076
oseteke@sourcenet-usa.com
J12: Delaware, DC, Maryland, New Jersey, Pennsylvania
Chair: Dena Mallin, CHBME
Claims Pro, Inc.
PO Box 58274
Philadelphia, PA 19102
(215) 732-7600
dena@claimspro.net
J13: Connecticut, New York
Chair: Barry Haitoff, CHBME
Medical Management Corporation of America
1620 Route 22
Brewster, NY 10509
(845) 278-8823
bhaitoff@mmcoa.com
J14: Maine, Massachusetts, New Hampshire, Rhode Island, Vermont
Staff: Sherri Dumford
HBMA
1540 S Coast Hwy., Ste. 203
Laguna Beach, CA 92651
(877) 640-4262
sherri@hbma.org
J15: Kentucky, Ohio
Chair: Mick Polo
NCDS Medical Billing
7550 Lucerne Dr., #405
Middleburg Heights, OH 44130
(440) 234-8833
mickp@ncdsinc.com