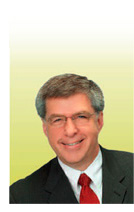 Leadership
As I draft my last President's Letter, I find myself amazed. I "thought" that the reason I committed to serve in HBMA's leadership was to give back. In fact, it was my primary original motivation. HBMA has meant so much to my company and me that I sincerely desired to contribute in kind.

Little did I know that in these recent years, HBMA would give me more than it ever had in the past and in a unique way… in the form of valuable leadership development.

One of the challenges for each of us as we lead companies lies in finding opportunities to hone our leadership skills. Yes, we practice them daily in our company roles, but we sometimes don't have the opportunities to be challenged, stretched, and mentored by others who are way beyond us in certain areas of leadership.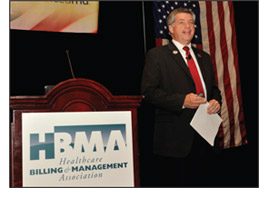 When I agreed to run for HBMA's board in mid-2007, Sherri Dumford was serving as president. The impact that she and each of the subsequent presidents have had on my leadership skills has been nothing short of extraordinary. Ken Goodin, followed by Randy Roat, Scott Everson, and Jackie Willett… each and every one invested in me in ways that I am certain that they do not fully realize.

But it doesn't stop there. I have gleaned valuable leadership lessons from about two dozen other board members. All of these great people, without exception, have added to my development.

I don't mean to sound like a bad 1-800 commercial, "but wait, there's more!" However, other past presidents, committee members, Brad Lund, and his executive staff infused me with valuable traits as I took on the role of a student who listened closely to their counsel and learned from each of their areas of ability, talents, and gifts.

If I had one wish, it would be that others could experience what I have been privileged to practice.

Moreover, in that regard, without reservation, I invite you to take the challenge of engagement with HBMA leadership.

You may think you have all the answers, or you may believe you do not have any. I am fairly certain that neither is likely true, but if you want a true opportunity to grow and develop as a person and as a leader, a tremendous opportunity awaits you as you engage in HBMA committee work, committee chair responsibilities, and/or board-level service.

All I ask is that you give it some thought for your benefit. I know that HBMA would be advantaged from your engagement, but I am also firmly convinced that you would receive the better end of the deal.

In closing, sincere thanks to all who helped form HBMA, those of you who carried the torch through some very rough early years, and those who have continued the quest for excellence and integrity for these past 20 years.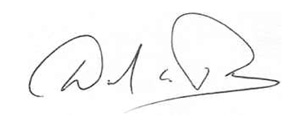 Don Rodden, CPA, CHBME
President, Healthcare Billing and Management Association
drodden@healthpromedical.com