News & Notes
---
HBMA Members Cast Their Votes to Fill Open Seats
on Board of Directors
This August and September HBMA members voted on which members would fill four open spots on the HBMA Board of Directors. View the candidates to the right, and keep an eye out for an announcement to come soon on the election results.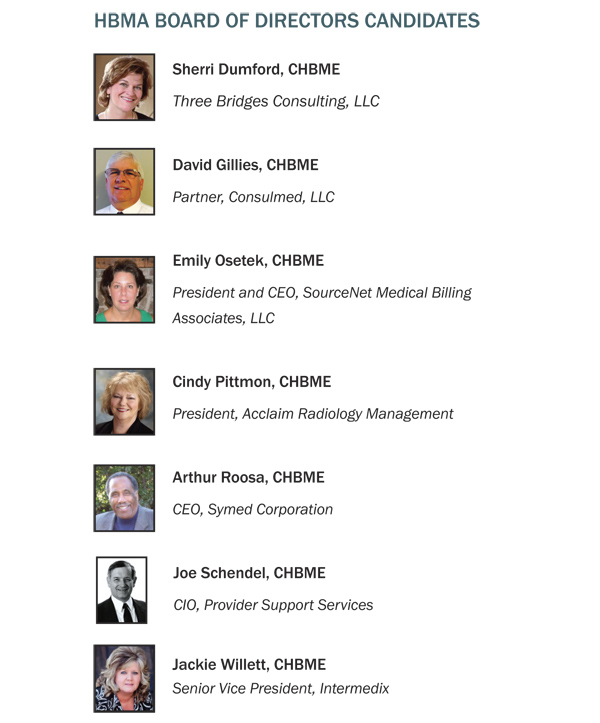 ---
Do You Have a Story to Tell?
HBMA's Publications Committee wants to hear from you! In 2016, we'll implement a new column that highlights members' stories of success and lessons learned in the healthcare billing and management industry. The process is simple — we'll send you five questions, you'll write your answers, and we'll publish the Q&A in Billing. You'll be able to share your insight and expertise with your fellow HBMA members with little work on your end.

We all have stories to tell. If you're interested in contributing to this column in 2016, please email Billing editor Emily Schmitt at eschmitt@hbma.org. Have you been inspired by a fellow HBMA member? Feel free to send that along as well. We look forward to hearing from you!